Coomera Waters Management caretaker services are responsible for the care and maintenance of the Coomera Waters Estate.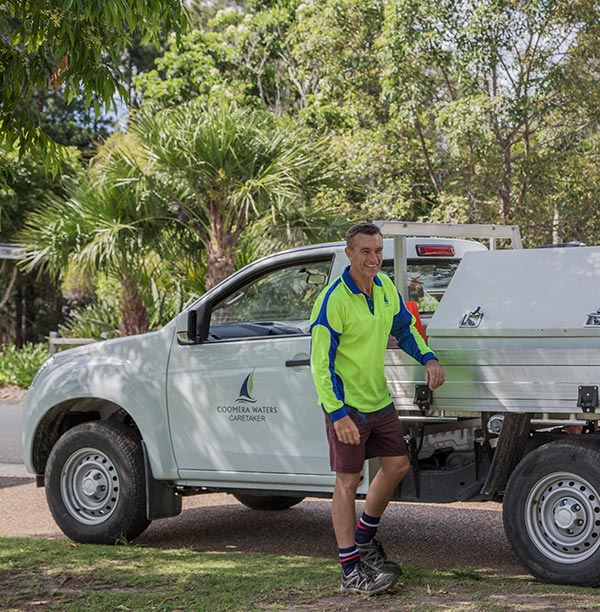 As the Caretaker of Coomera Waters Estate we are responsible for providing the following services:
Liaising with and assisting Residents
Work alongside committees to maintain and develop infrastructure and systems within their Body Corporate
Support Body Corporate Managers to ensure each Body Corporate adheres to legal requirements
Coordination and oversight of tradespeople
Cleanliness and maintenance of the Recreation Centres and swimming pools
Maintenance of Body Corporate parks and gardens
Maintenance of garden and walkway lighting
Regular Workplace Health & Safety checks
Obtain quotes, as required, for maintenance, repairs and infrastructure improvements
Reporting of lighting faults in non-gated precincts
Monitoring of the sewerage operating systems in gated precincts
Annual checking of back flow prevention valves to irrigation systems
Organisation of testing fire hydrants in gated precincts
Management and issuing of swipe cards and Recreation Centres access cards/keys
Liaising with builders in relation to infrastructure drawings
Conducting weekly By Law Inspections
Infrastructure Management
To ensure the infrastructure contained within the estate is safe and functional, Coomera Waters Management Company oversees and coordinates the following infrastructure management: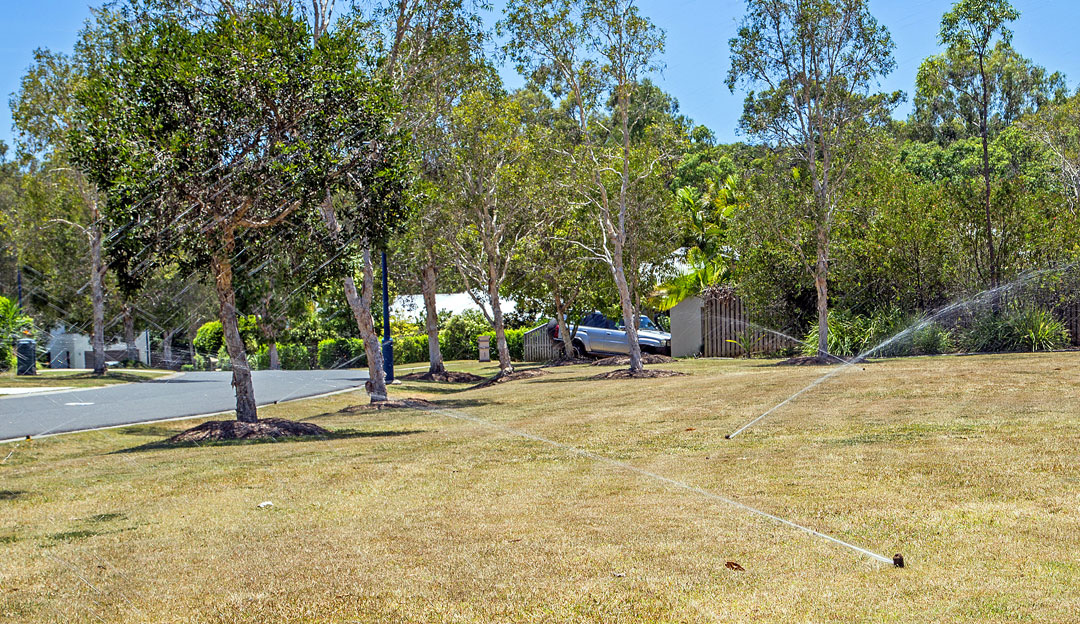 Parks & Garden Maintenance
Coomera Waters is a unique masterplanned waterfront community that offers more than 200 hectares of environmentally-themed recreational areas, with its protected nature habitats, eco-trails and extensive green space.
The Parks and Gardens maintenance comprises of the following elements:
Mowing, trimming and edging
Fertilizing of common property turf areas
Pest & disease control
Weed control
Pruning, grooming and detailing of garden areas
Maintenance of swales
Maintenance of rain gardens and bio retention systems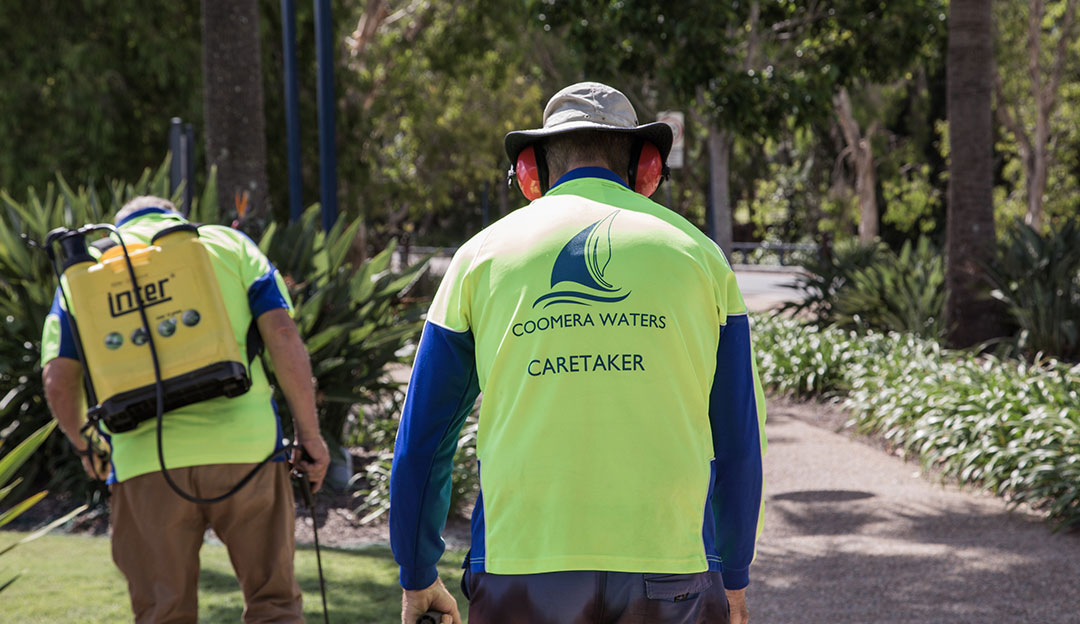 Recreation Centre Maintenance
Coomera Waters Management Company oversees the maintenance of all Recreation Centre facilities which include:
Swimming pool
Spa pool
Sauna
BBQ's
Tennis courts
Gym
Toilets & changing rooms
Common room with kitchen facilities
Access control
Lawns and gardens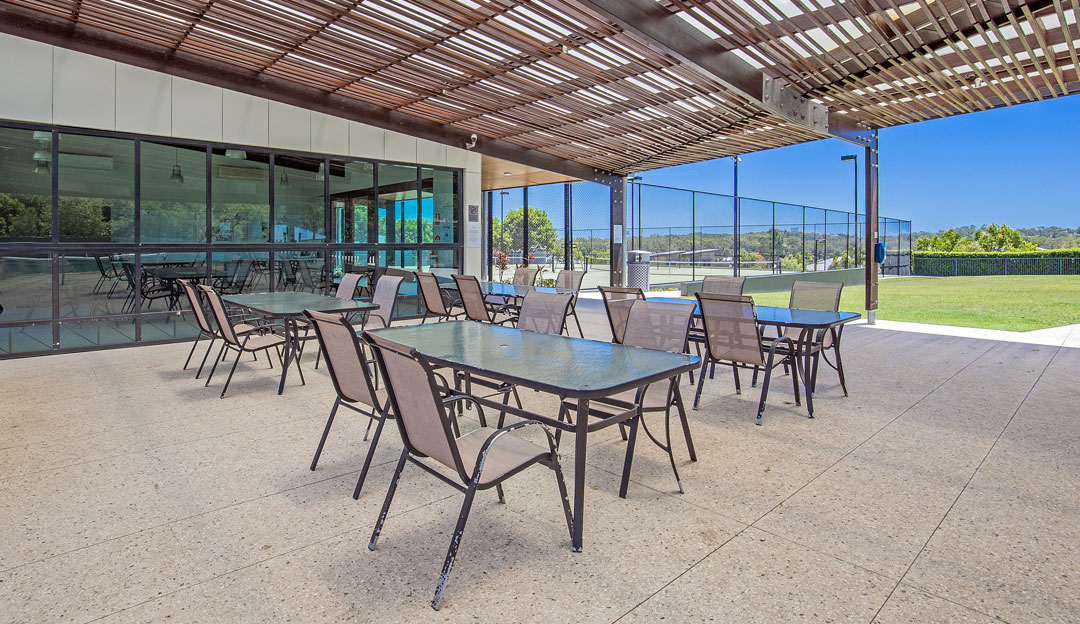 Coomera Waters Management's aim is to prevent accidents, as well as to provide adequate control of health and safety risks arising from recreational activities.
Coomera Waters Management achieve this by taking risk assessments and reporting the findings to the relevant body corporate committee and manager. Risk assessments are reviewed periodically within each body corporate.
Should you come across any health and safety issues throughout the estate, please contact our office immediately on (07) 5561 8809.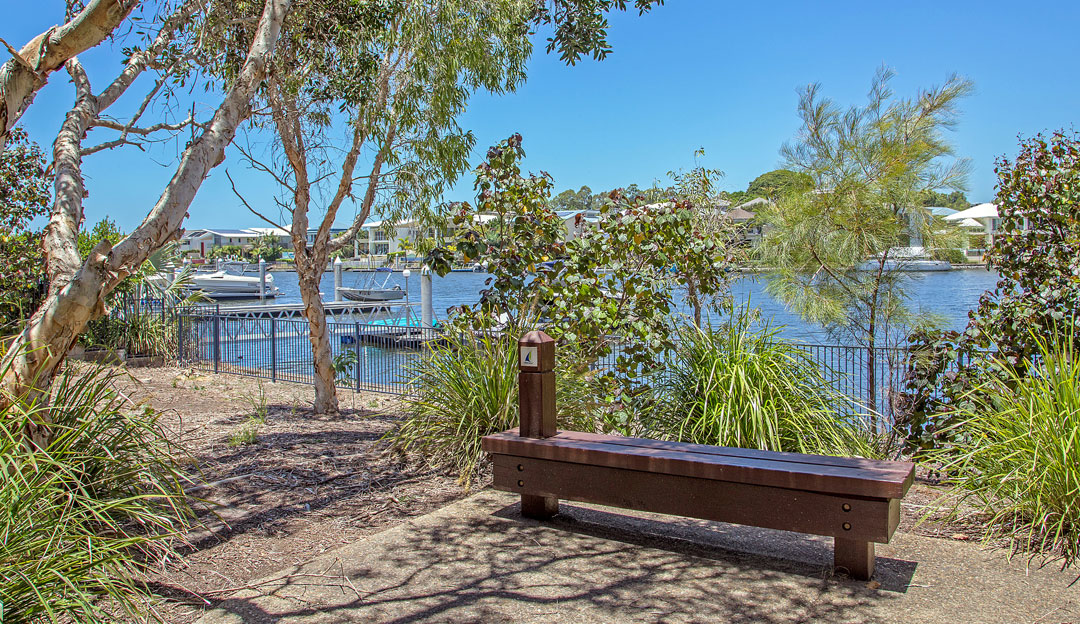 Security officers patrol the estate's streets, facilities and common areas 24 hours a day monitoring a range of issues including property protection, safety and adherence to by-laws plus the identification of suspicious persons and activities occurring around the estate.
If you have any concerns about anything even slightly suspicious or concerning then please call Security on (07) 5501 9299 or email [email protected] – 24 hours a day and seven days a week.
What's included
Patrolling the streets, parks and facilities
Protection of common property
Alarm monitoring and response
CCTV operation and planning
Adherance to parking by-laws
Incident response and management
General assistance
Rubbish collection is conducted by Gold Coast City Council.
More information is available on their website.
General rubbish is collected weekly and recycling collected fortnightly. Green waste is collected fortnightly on the alternate week to the recycling bins. It is a good idea to place rubbish bins out the night before as collection times can vary from very early morning to about midday.
Monday mornings – for houses NORTH/WEST of Colman and Foxwell Roads i.e. Ceil, Solo, Christina, Slipstream and Impeccable.
Wednesday mornings – for houses SOUTH/EAST of Colman and Foxwell Roads i.e. Marina side including Northern Bay, Bobsled, Serenade, Elusive, Eolo, Tradition, Balmara, Western Bay, Piccollo, Rampage, Eastern Bay and Harbour Front.
Local tips
Jacobs Well Transfer Station (corner of Behms and Skopps Roads) is open 7 days a week from 7:00am till 4:50pm and includes modern recycling facilities.
For more information, please phone Gold Coast City Council on (07) 5581 6799.
For a full list of Gold Coast Waste Transfer Stations (tips) and other waste/recycling info, please go to this Gold Coast City Council website.
© 2022 Coomera Waters Management Co. All rights reserved.